Back to the Calendar
Kodály Seminar in the Tokyo University of the Arts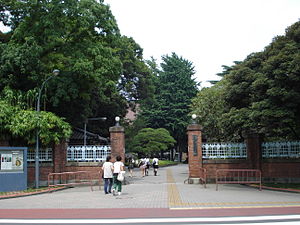 | | |
| --- | --- |
| | Sunday, Mar 24, 2019 14:30 |
| | Tokyo University of the Arts, Tokyo |
| | Japan |
| | Conference |
A special event will be held at the prestigious Tokyo University of the Arts (Tokyo Geidai)  titled "Solfege education by chorus teaching" featuring acclaimed Japanese experts:
- Prof. Takao Nakamura conductor, President of the Japanese Kodály Society and former Director of the Board of the International Kodály Society
- Gakuji Arao Composer and pianist
- Professor Masaki Teruya composer
- prof. Nóra Keresztes as a special guest  from The Kodály Institute of the Liszt Academy of Music, Hungary 
The moderator of the event is Professor Kenji Watanabe, pianist.
Prior to the symposium there will be a demonstration class according to the Kodály Concept presented by Prof. Keresztes. 
Venue: 2nd Hall at Music Faculty of Tokyo University of the Arts.
Admission free.Details of the event can be found here in Japanese.
The event is supported by the Embassy of Hungary in Japan and the Solfege Studies Conference Japan. The host organisation Tokyo Geidai is grateful for the co-operation of the Japanese Kodály Society.