The National Youth Choir of Scotland education team is keen to help teachers, parents and children who are unable to go to schools, music lessons or to do any joint musical activity, as a consequence of the isolation rules in the current coronavirus pandemic. 
For several weeks now, they have been posting songs, musical games and activities that you can play at home (and later in school) without contact, to keep developing your musicianship skills and also to have fun!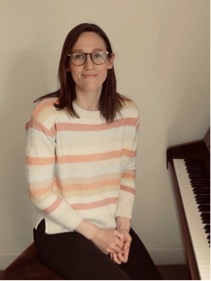 Karen Geoghegan, an instructor for both NYCOS and the RCS is creating the daily videos. Alongside her recordings you will find a description of the games, the lyrics of the songs, age recommendations and references to resources.