Careful hand washing is extremely effective at limiting the spread of respiratory viruses, such as the new coronavirus, so any new initiative of teaching proper handwashing is important.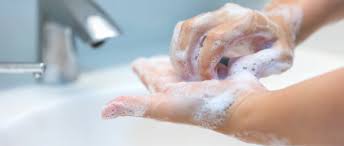 Following the initiative of Dr Nisha Thampi (Medical Director of the Infection Prevention and Control Program of Children's Hospital of Eastern Ontario, Ottawa, Canada) medical and music education experts1 from Canada, Switzerland and Scotland put a worldwide call the World Health Organisation's 6 Hand Washing Steps translated into as many languages set to the tune of Frère Jacque. The idea was inspired by this video, with lyrics by Dr Nisha Thampi.
As of today the Hand Washing Song is available in 28 languages on this site: https://cleanhandssavelives.org/hand-washing-song/ and is open for new languages, new audio or video uploads. The project summary is going to be published in the Journal of Hospital Infections.
Please, share the link in your countries, especially with children!
HAND WASHING SAVE LIFES!
To understand the spread dynamics of the viruses in school communities watch this video.
1 Project title: It's in our hands: A rapid, international initiative to translate a hand hygiene song during the COVID-19 pandemic
 
Nisha Thampi1, Yves Longtin2, Alexandra Peters3, Didier Pittet3, Katie Overy4
 
1Department of Pediatrics, Children's Hospital of Eastern Ontario, Ottawa, Canada
2Department of Medicine, Jewish General Hospital, Montreal, Canada
3 World Health Organization (WHO) Collaborating Center on Patient Safety, University of Geneva Hospitals and Faculty of Medicine, Geneva, Switzerland 
4Reid School of Music, ECA, University of Edinburgh, Edinburgh, Scotland